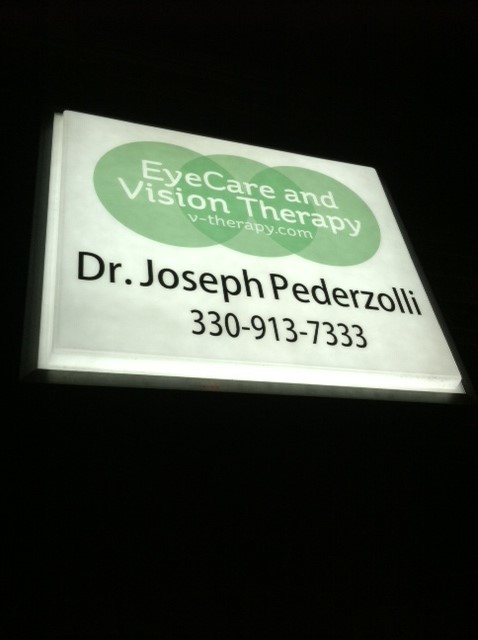 ---
COVID-19 Office layout and scheduling
The office is now open and scheduling in observance of social distancing and personal protection. The Alliance office is very spacious so thus, I am taking advantage of that space. What you would find when you enter the front door is very few chairs and you will be alone in the waiting area. Next, you will be brought back to the therapy and exam area and work will begin with you and the doctor alone (face masks are worn by the office staff and disinfectant is available).
If you come in for a vision exam and glasses you will be brought to the frame display area where you will be, once again, the only individuals there.
The business area is adjacent to the frame area so once everything is finished we will process your transaction and then you will depart through the back door to the parking lot which is a separate exit.
Thank you and be safe!
Dr. Joseph M. Pederzolli
EYECARE & VISION THERAPY CTR. 32 E. BROADWAY ST. / ALLIANCE, OH 44601
---